OptiPlex Desktop Computers & All-in-One PCs
Intelligence you can rely on
Featuring versatile form factors, custom configurations, 11th Gen Intel® Core™ processors and AI optimization*, OptiPlex desktops are reimagined to deliver a smarter, faster desktop experience.
---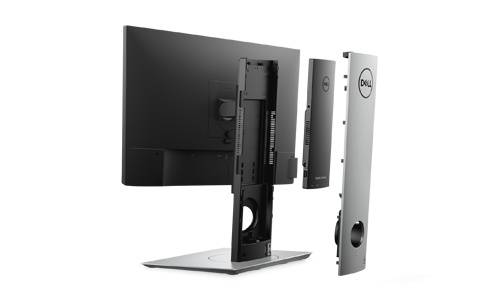 Desktops as diverse as your workday
Business all-in-ones featuring industry-leading performance, brilliant displays and ergonomic stand options for an efficient workspace and redesigned tower and small form factor desktops that deliver ultimate expandability and performance, plus more matching peripherals. The compact and powerful micro, now with the most mounting options adapt to the way you work. The flagship solution of the portfolio is the OptiPlex 7070 Ultra. The OptiPlex 7070 Ultra is -the world's most flexible desktop*. This compact, flexible form factor can be completely hidden in a monitor stand combining the sleekness of an all-in-one with the upgradability of a traditional desktop.
---
Technology that adapts as fast as you do
Transform your work experience with Dell Optimizer, the only built-in, AI-based optimization software for business that learns and responds to the way you work.* Features like ExpressResponse and Intelligent Audio intuitively analyze and adjust critical areas of your system, including performance, audio and more. The result? A seamless experience with fewer disruptions, wherever you work.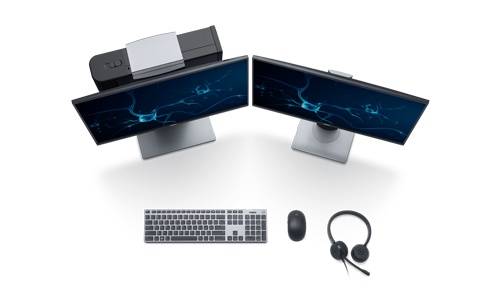 ---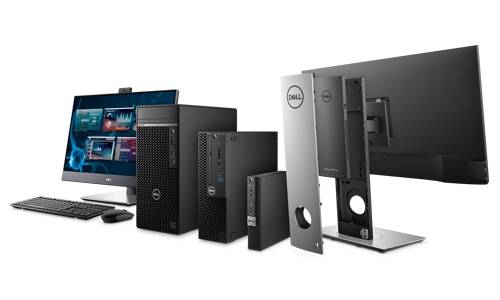 Tailored end user experiences
Experience immersive productivity with towers built ready for virtual reality experiences and the latest display technology. Matching multi-monitor support provides seamless viewing for towers and all-in-ones. OptiPlex delivers solutions to make collaboration smart and easy.
---
The trusted name in desktops with 27 years of customer-centered innovation. Designed to be most reliable, OptiPlex is a pioneer in quality testing, going beyond MIL-STD, and the dependable partner throughout committed lifecycles. With embedded and optional security solutions, OptiPlex is part of the world's most secure PC fleet.* Sustainably built, OptiPlex All-in-One and Towers contain at least 35% post-consumer recycled plastics (PCR).* Enjoy fast, flexible low touch IT with the comprehensive solution to deploy, secure, manage and support any device from the cloud with Dell Technologies Unified Workspace.*