Dell Latitude 7320 Detachable Travel Keyboard 580-AJXQ
Technical Specifications
Device Type: Keyboard
Interface: POGO pin
Hot Keys Function: Mute, volume -, volume +
Keyboard Technology: Plunger
Width: 11.4 in
Depth: 9 in
Height: 0.2 in
Weight: 12.17 oz
Features & Design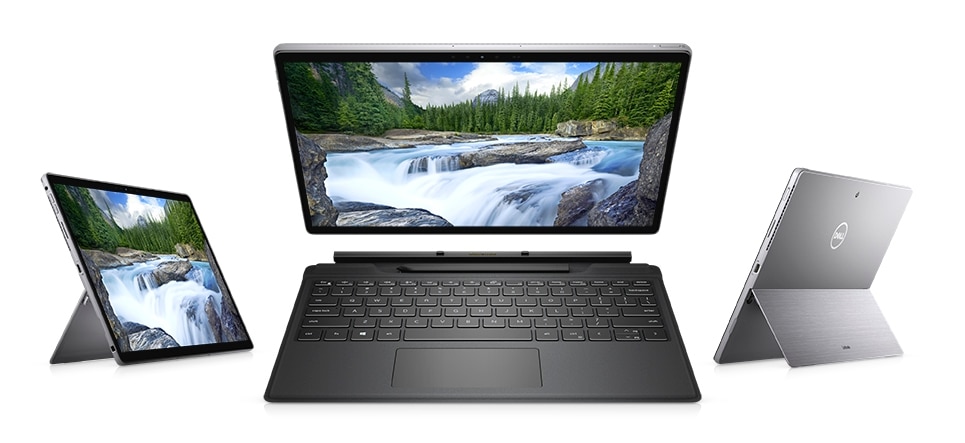 Premium quality. Luxurious design.
Wrapped in faux suede and made of premium aluminum, the Dell Latitude 7320 Detachable Travel Keyboard offers sturdy typing on the go. Move around the workplace effortlessly, and then attach the keyboard quickly when you need to type. The magnetic hinge lets you detach or snap easily onto the 7320 detachable for seamless productivity on the go to work in tablet or laptop mode or even flat. This Dell Latitude 7320 Detachable Travel Keyboard has a sturdy and professional design that matches the Latitude 7320 detachable perfectly.
Type naturally and comfortably
The chiclet keyboard provides plenty of space around each key to deliver an accurate typing experience, and each key press registers precisely to maximize your productivity.

Convenience at hand

Securely snap the optional Latitude 7320 Detachable Active Pen - PN7320A (sold separately) into the magnetic garage of the keyboard to recharge it and ensure that you never lose it.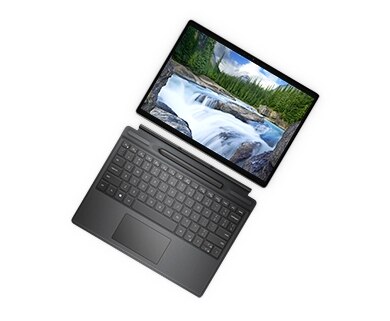 Work smarter and faster
Work late into the evening thanks to powerful backlighting that highlights the keys for easy visibility. Spill resistance keeps it safe from food and drink, and a smooth gesture glass clickpad lets you navigate around without ever having to touch the screen.
Super-slim design
The ultra-low 0.2-inch profile takes up absolutely minimal space so that you can fit more of what's important into your bag.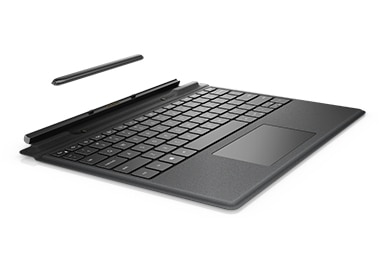 Control multimedia effortlessly
Use the on-keyboard volume control function keys to get plenty of sound or skip tracks, and change the brightness as needed. A variety of multimedia keys provide complete control over your 7320 Detachable Travel Keyboard.
Compatibility
Dell Latitude 7320 Detachable